Individuals, organizations and businesses should understand the importance of backing up critical data such as documents, photos and music files, etc.  No matter how reliable a computer system is, there is always the possibility of a malfunction wiping out valuable data. Additionally, hackers can encrypt your data and hold it for ransom (ransomware attacks), or steal and/or destroy your data.  For these reasons, everyone should set up backup systems designed to recover lost data. There are two basic kinds of backup systems: on site and offsite backup, and each have their advantages and disadvantages.
On site storage usually entails storing important data on a periodic basis on local storage devices, such as external hard drives or NAS (Network Attached Storage) devices. Offsite storage involves storing important data "in the cloud" on a remote server, via the Internet.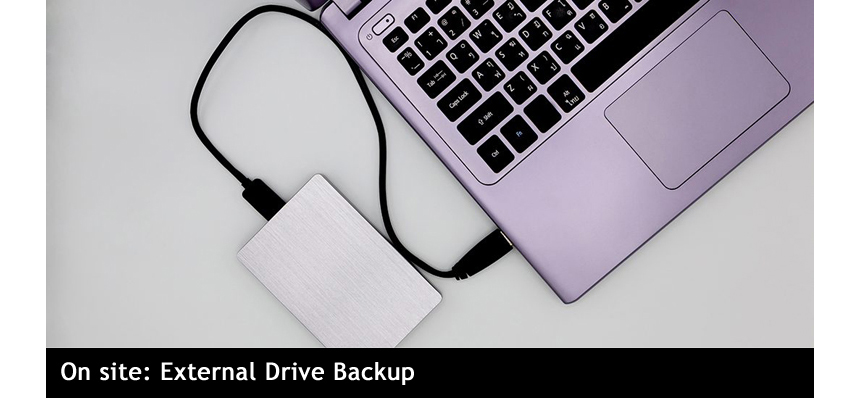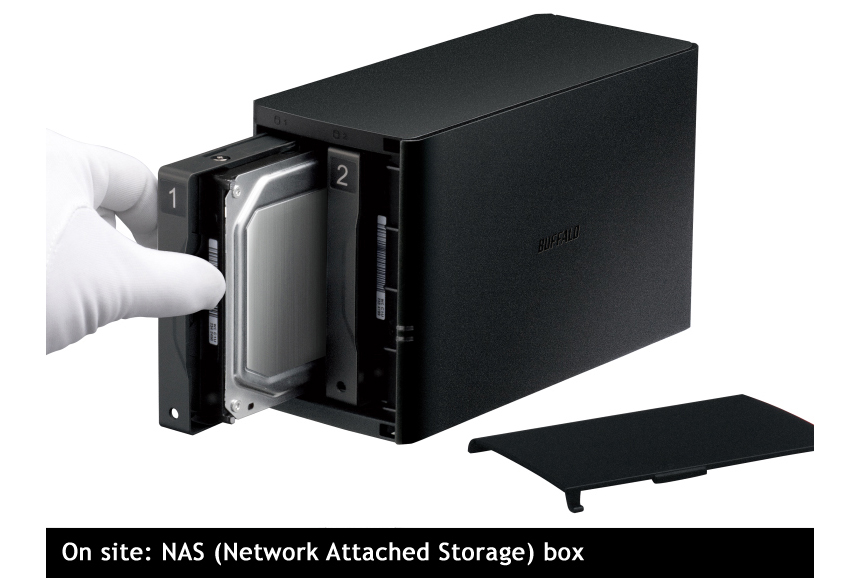 On site storage has some advantages over offsite storage, including:
Immediate access to data
Less expensive
Internet access not needed
However, on site storage has one distinct disadvantage over offsite storage. In the event of a catastrophic event, on site data storage can also be lost. For example, in the event of a fire, theft or flood, the on site backup may be destroyed along with the primary on site data.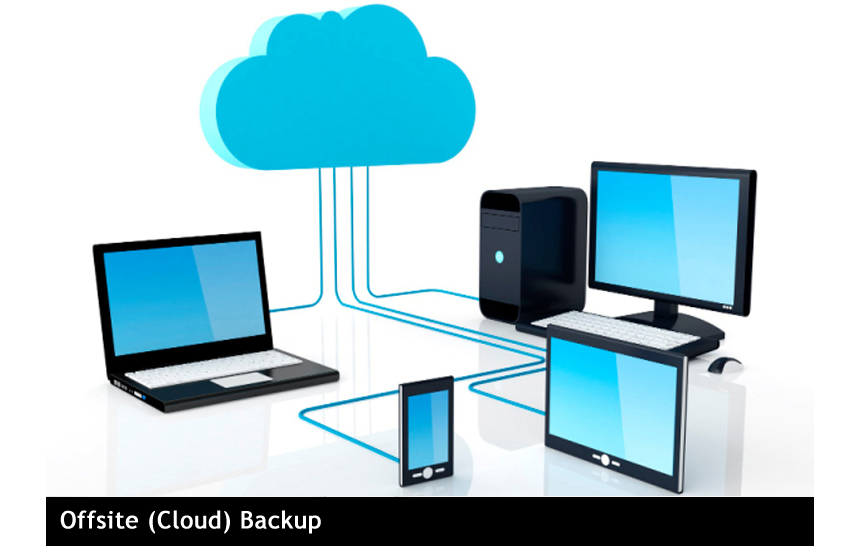 Offsite storage has some advantages over on site storage, including:
Access to data from any location, via Internet or FTP
Data will be preserved in the event of a catastrophic event
Backup data can be shared with a number of different remote locations
Then again, just as on site data backup has some disadvantages, the same holds true for offsite storage. For one thing, since the data is stored offsite, it can be tricky to access the data when it is needed, especially if the amount of data is too great to send in a timely way through the Internet.
Most of our personal and small business clients have on site backup, while our larger corporate clients employ both on site and offsite backups. 
Please contact Dave to discuss your best options and to determine costs.
‣ Inexpensive
‣ Good for laptops and other portable devices
‣ User must remember to plug the drive in and run the backup program (Acronis) periodically
‣ Susceptible to data loss in the event of a catastrophe
‣ Allows for automated backups from multiple PCs across the Local Area Network (LAN)
‣ Backup destination is not "mapped" which makes it more difficult to hack
‣ Capable of being deployed with redundant drives (RAID) for added security
‣ Susceptible to data loss in the event of a catastrophe
‣ Recurring monthly or annual fees
‣ Data may be more difficult (and slower) to recover
‣ Is NOT susceptible to data loss in the event of a local catastrophe
I recommend Dave to all my friends and neighbors and it is a good feeling when they call to tell me how pleased they are with his service.  He is prompt to respond, shows up in a timely fashion. I personally am so pleased with PCHS that I invited David to speak at a community association meeting Entrepreneur Night in 2016.